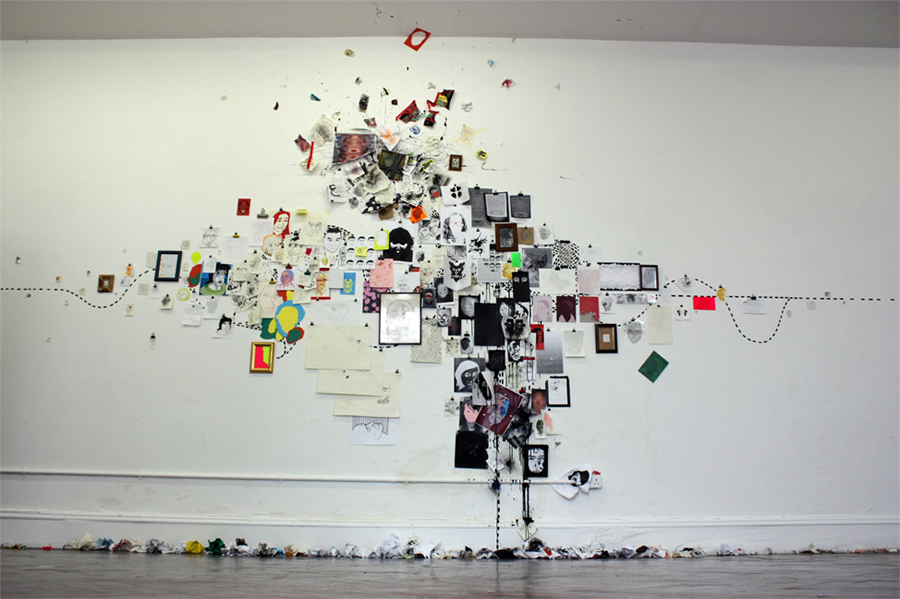 Portland Row was a drawing installation and my Fine Art Graduation piece, it was also accepted into 'NLA: The New Living Art Exhibition II' at IMOCA.
Through drawing, I explore my social anxiety disorder and how it interacts with a particular environment. Over a few months, I documented all the faces within my college building. Using those sources and also the awkward interactions themselves I formed a motley diary of a day of extreme social anxiety.
Each portrait is shaped in relation to each encounter. Using these individual drawings, I compose an installation creating a map of my encounters. This map charts my fluctuating mental perceptions within the environment.